This post may contain affiliate links and we may receive a commission if you make a purchase through our affiliate link at no extra cost to you. Please read our disclosure policy for more information.
So there is this one thing going on the trend that is Youtube Cashcow Channels.
And using these YouTube cashcow channels people are making more than $10,000 per month.
But what is this YouTube cashcow channel? and how does it work?
So basically a YouTube cashcow channel is a faceless YouTube channel where people post videos made using Voiceover and stock footage from the internet without ever showing their face.
Usually, people create multiple YouTube channels in different niches and easily earn 5 figures a month.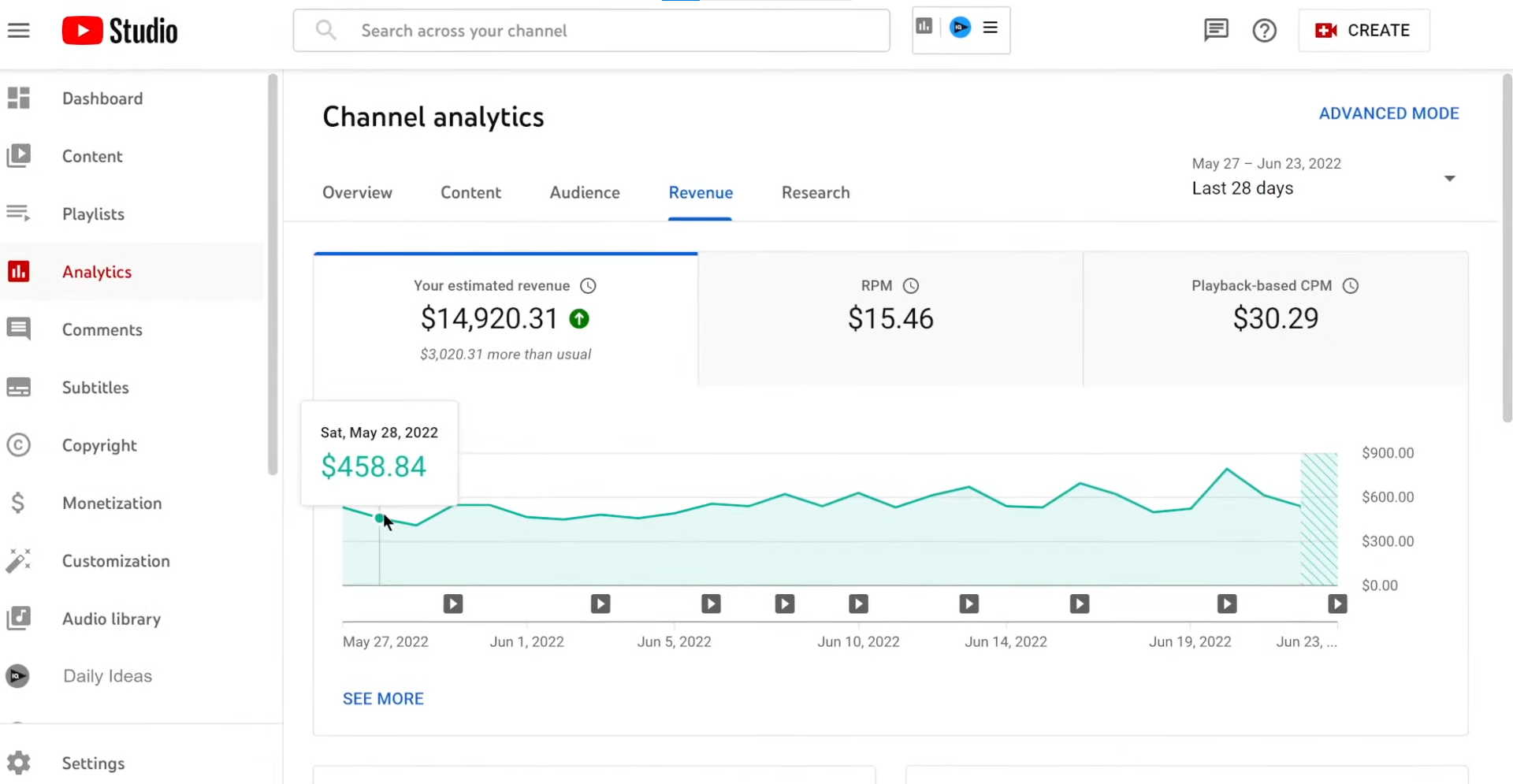 Here I am sharing your latest YouTube analytics of one of my college friend who is running faceless YouTube channels for the past 7 Yrs now.
If you also want to make these figures keep reading this article and I will teach you how to make money on YouTube without showing face by building these YouTube cashcow channels.
I will also tell you secret tools that will help you to create more videos in less amount of time using AI tools.
So let's start!!
How to Make Money on YouTube Without Showing Your Face (Step By Step !)
Making money on YouTube is not so hard if you have the right knowledge and tools.
You can make a full-time income on YouTube without ever showing your face.
So!! if you don't want to show your face on camera you can create faceless YoutTube channels.
How does it work?
So you need 3 main things to create videos for the YouTube cashcow channel:
Video Script
Voiceover
Video Footage
If you are just starting out, you can try doing all these things by yourself.
Let's say you are creating a video on the topic "How To Make Money Online As a Stay at Home Mom".
First, you have to write a script for your video, then you have to read out that script and record a voiceover using your phone microphone, and using that voiceover you have to create an engaging video using stock footage that is easily available on the internet free of cost.
If you do not have enough knowledge, you can outsource all the work to freelancers, you can hire a script writer, a voiceover artist, and a video editor to make your videos.
But this is going to cost you a lot of money.
But don't worry, read this article till the end and I will share with you the cheapest way to create bulk YouTube videos using AI (Artificial Intelligence).
Write 10 Times More Using AI Tool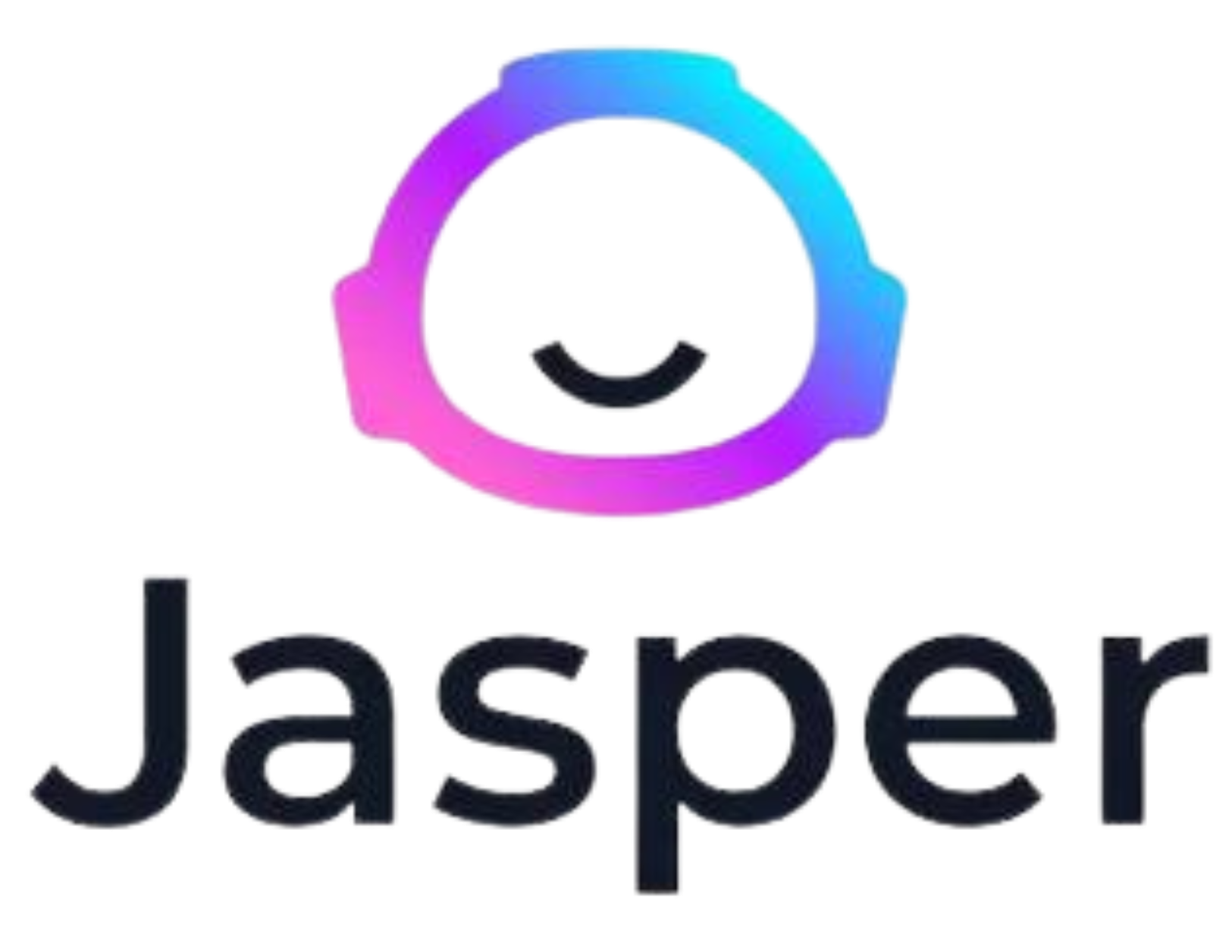 Free 10,000 Words
GRAB YOUR FREE 10,000 WORDS TODAY
Affiliate link, if you want to support me, you can signup for free trial using this link, it will earn me some commission without any extra cost to you.
Step 1: Find a Profitable Niche
A niche is basically the topic or theme of your channel for eg. Gardening, Petcare, Business, Makeup & beauty, etc.
If you want to make money with your youtube channel, it's very important to find a niche that is profitable and can earn you a good amount of money through YouTube ads.
Here are some Do's and Don'ts while selecting a niche for your Youtube Cashcow channel.
10 Youtube Niches To Make Money Without Showing Face
Here are some popular YouTube cashcow channel niches that have high ad rates on YouTube :
Business & Startup Ideas
Personal Finance
Drop-Shipping
Blogging & Marketing
Technology
Make Money Online
Luxury
Automobiles & Cars
Software Tutorials
Digital Tools Review
These niches are proven to work in the past and have high potential of making money.
So if you are a complete beginner, i suggest you to start from any of these niches and see how it goes.
Step 2: Setup Your Channel
Setting up your YouTube channel is easy.
First, choose a name for your channel. You can use any name you want, as long as it's not a registered trademark or violates copyrights of other brands or companies.
Next, upload a logo for your channel. You can use any logo you want, but make sure it's high-resolution so that it will look good and professional.
Finally, choose a cover image for your channel. This should be a high-resolution image that will look good when displayed just behind your youtube logo.
Finally, add some channel tags to help people find and subscribe to your channel.
Make sure to include keywords that describe what you cover on YouTube.
For example, if you want to create a channel in general health and facts niche you will add tags like "how to", "health", "facts", etc.
8 Best Ways To Earn Money By Typing Online In 2022
Step 3: Start Creating Content (The Production Line)
As I told you earlier, there are 3 main things to create videos for your Youtube cashcow channel.
So this is what a basic YouTube video production line look like.
Although you can have more people involved in this for eg. a thumbnail designer for creating the video thumbnails, a channel manager for posting the videos and doing basic SEO and stuff.
But the more people you will add the more salaries you have to give and more expensive it will become.
But the good news is, you can do all this stuff completely by yourself, even that's what most of the people who are successful in this field started.
They all started doing everything by themselves and once they started getting results and money they build a team.
And with the introduction of AI, it's a lot easier to create scripts, Voiceovers and videos.
In just a few hrs you can create an amazing video using AI for your YouTube channel that would have taken a whole day if done manually.
Let's see how as a beginner you can start producing content for your Youtube channel.
Content Creation Plan Using AI (30 Videos in 30 Days)
So here I am sharing you a content creation plan to create 30 videos in 30 days for your Youtube cashcow channel.
We wont be hiring any team for this, we will just use the AI tools that are available in the market, so let's start!
1. Script Writing (10-15 Mins)
So for script writing we can use our very own chatGPT, just visit chatgpt's official website, sign in with your google account and start creating video scripts.
Now to create an engaging video script you have to give proper instructions (also known as prompts) to chatGPT, you can't just say
"Hey, please create a video script on the topic how to get rid of dark circles"
Nope, it doesn't work like that.
Your prompt should be as descriptive as possible if you want great outputs from chatGPT.
Here is a demo prompt you can use for generating scripts for your youtube videos.
Example Prompt For ChatGPT:
Act like a professional content writer, and write a Youtube video script in around 1000 words on the topic "how to get rid of drain flies". Do not use scenes, narrators, etc.

Just write it in a way that the voiceover artist can directly read it out so do not use any words or headings that should not be there. Do not start the script with phrases like "hey friends, welcome to my channel", start with a n introduction that talks about the reader's problem, and then give them a reason to watch the entire video.

After that use a conversational and friendly tone and write the entire script using markdown format, add humor whenever it is possible, and make sure you won't make the audience feel sleepy. Use proper line breaks and small paragraphs.
If you generate scripts using this way, it will hardly take you 10-15 mins to go through the AI generated script and some human touched to it.
2. Voiceover (15-20 Mins)
Now when you have your script ready, it is time to record a voiceover for that.
Now you have 2 options, you can either record your own voice or you can use AI text to speech software to convert your script into AI generated voiceover.
To record a voiceover, you can either use your phone microphone, or you can invest in a $10 microphone from Amazon and use a free software like Audacity to record the voiceovers.
All you have to do is plugin your microphone, open up the Audacity software, hit record button and start reading your script.
If you want to use AI to convert script to voiceover, there are many tools that you can use.
Kindly Note: Using bad AI voices that sounds like a complete robot can create trouble monetizing your channel in future using Youtuber Partner's Program.

Some users have reported that their channels were rejected from YouTube partner's program because of AI voices, so please either record your own voiceovers or use a human sounding AI voice generator tool
Here are some of my favorite text to speech tools:
Generating AI voices and doing some minor edits will hardly take 15-20 mins.
3. Creating Videos (30 Mins)
So now you have your script and video ready
Usually video creation is the most time consuming process and can take hours and even days to complete but don't worry there are tools to help you out with video creation as well.
One of my favorite AI text to video tool is Pictory.
Pictory, available at Pictory.ai, is an AI-driven platform that promises to swiftly convert your script and voiceover into a video.
While it's incredibly convenient and a real time-saver, it's not without its drawbacks. For instance:
The AI might sometimes make inappropriate video clip selections.
The platform offers very basic video editing capabilities.
There's a noticeable lack of advanced effects and animations.
Not suitable for all type of channels where at least a decent editing is required
Can only create a simple stock footage slideshow type of videos
So i recommend you to use the Canva Video Editor for crating your videos as it provides a more hands-on approach.
Renowned for its vast design tools, Canva ensures that your visuals perfectly complement your voiceover. The platform offers:
A comprehensive library of stock footage.
An advanced editing suite for a more refined video creation experience.
Greater flexibility, allowing for detailed customization.
In conclusion, while Pictory offers a quick solution for those short on time, if you're looking for precision and a touch of personalization, Canva's video editor might be the better choice.
Your decision will ultimately depend on the level of control and customization you desire for your YouTube videos.
So if you follow these steps, your video will be ready to publish within an hour.
Step 4: Uploading & Optimize Your Videos for SEO
Now once you have your video ready, it is time to upload it on the channel.
And if you want your videos to get initial traffic and perform better on Youtube, optimizing them for the YouTube search engine is the key.
Title, video description, and tags can all help increase the reach and views of your videos.
Some tips for optimizing your YouTube video for SEO:
1. Title
Make sure your title is keyword rich and suits the topic of your video.
Try to target specific keywords that people may be looking for when searching for related content.
Here is an example:
The first title is properly capitalized, contains 2 keywords and is overall attrative.
While the second title is not capitalized, don't contain any keyword and not very attractive.
2. Video Description
Try to provide a brief but enticing description of what viewers can expect in your video.
Also include the keywords throughout the description that are related to your main topic. This will help the YouTube algorithm to understand your content.
3. Tags
Include relevant keyword-rich tags when you upload your video so that it appears higher up in search results for those same keywords.
This will help attract more viewers who are interested in watching videos about those topics.
Step 5: Join the YouTube Partner Program
The YouTube Partner Program is the primary method that all YouTubers use to monetize their youtube channel and make money through ads.
The YouTube Partner Programme (YPP) offers creators a chance to monetize their content on YouTube. By joining the YPP, creators can gain access to YouTube's monetization features, resources, and the Creator Support teams.
This program also allows revenue sharing from ads displayed on your content.
In order to make money through ads on YouTube, you first need to join the partner program.
Requirements to Join To be eligible for the YPP, creators must:
Adhere to the YouTube Channel Monetisation Policies.
Reside in a country/region where the YPP is available.
Have no active Community Guidelines strikes on their channel.
Ensure 2-Step Verification is activated for their Google Account.
Access advanced YouTube features.
Possess an active AdSense account linked to their channel or be prepared to set one up in YouTube Studio.
Eligibility Criteria Your channel can become eligible for YPP by
Achieving 1,000 subscribers and 4,000 valid public watch hours in the past 12 months.
Or, securing 1,000 subscribers with 10 million valid public Shorts views in the past 90 days.
It's essential to note that public watch hours from Shorts views in the Shorts Feed won't count towards the 4,000 public watch hours threshold.
FAQ's On Making Money On Youtube Without Showing Face
Can you be successful on YouTube without showing your face?
Yes, you can definitely be successful on YouTube without showing your face.
Because it's not about face, its about the quality of the content that you are producing and the audience you are targeting.
If your channel is able to serve what people in your niche want then you will be succesfull.
Does faceless YouTube videos make money?
Yes of course, just like normal channels, faceless channels do make a lot of money.
It all depends on the content, the niche, amount of views you are getting and how well you are monetizing your channel.
Do YouTubers get paid monthly?
If we are talking about the revenue from ads, then yes youtubers get monthly payments from whatever they earn with display ads using YouTube Partner's programs.
How much YouTube pay for 1,000 views?
There is no fix answer for this, the ad revenue from YouTube works on RPM (Rates Per Mile) which denotes how much a particular youtuber will get paid per 1000 views.
This can be a lot different for different youtube cahnnels.
For eg: a channel in entertainment niche may only have $2-3 RPM while a channel in personal finance niche may have $15-20 RPM.
Conclusion
So I hope you got an idea about how this faceless YouTube cashcow business model works and how to make money from youtube without showing face.
You don't have to show your face on YouTube to make a good amount of money, there are many ways to make money on youtube without showing your face.
Just set up a few faceless YouTube channels and start posting videos over there, you can use AI tools to create videos in no time, and then you can monetize your content with ads, sponsorships, or Affiliate Marketing.
The best way to find out what works for you is to experiment and see what generates the most revenue for you.
If you have any questions regarding this, do not forget to comment down below, I would love to help you out!!
Hey there! I'm Rohit Lohia, a passionate SEO enthusiast and the proud founder of Branded Bucks. I'm all about helping small business owners achieve success online through my blog. Join me on this exciting journey as we explore ways to make money online and build a thriving digital presence.