So there is this one thing going on the trend that is Youtube Cashcow Channels.
And using these YouTube cashcow channels people are making more than $10,000 per month.
But what is this YouTube cashcow channel? and how does it work?
So basically a YouTube cashcow channel is a faceless YouTube channel where people post videos made using Voiceover and stock footage from the internet without ever showing their face.
Usually, people create multiple YouTube channels in different niches and easily earn 5 figures a month.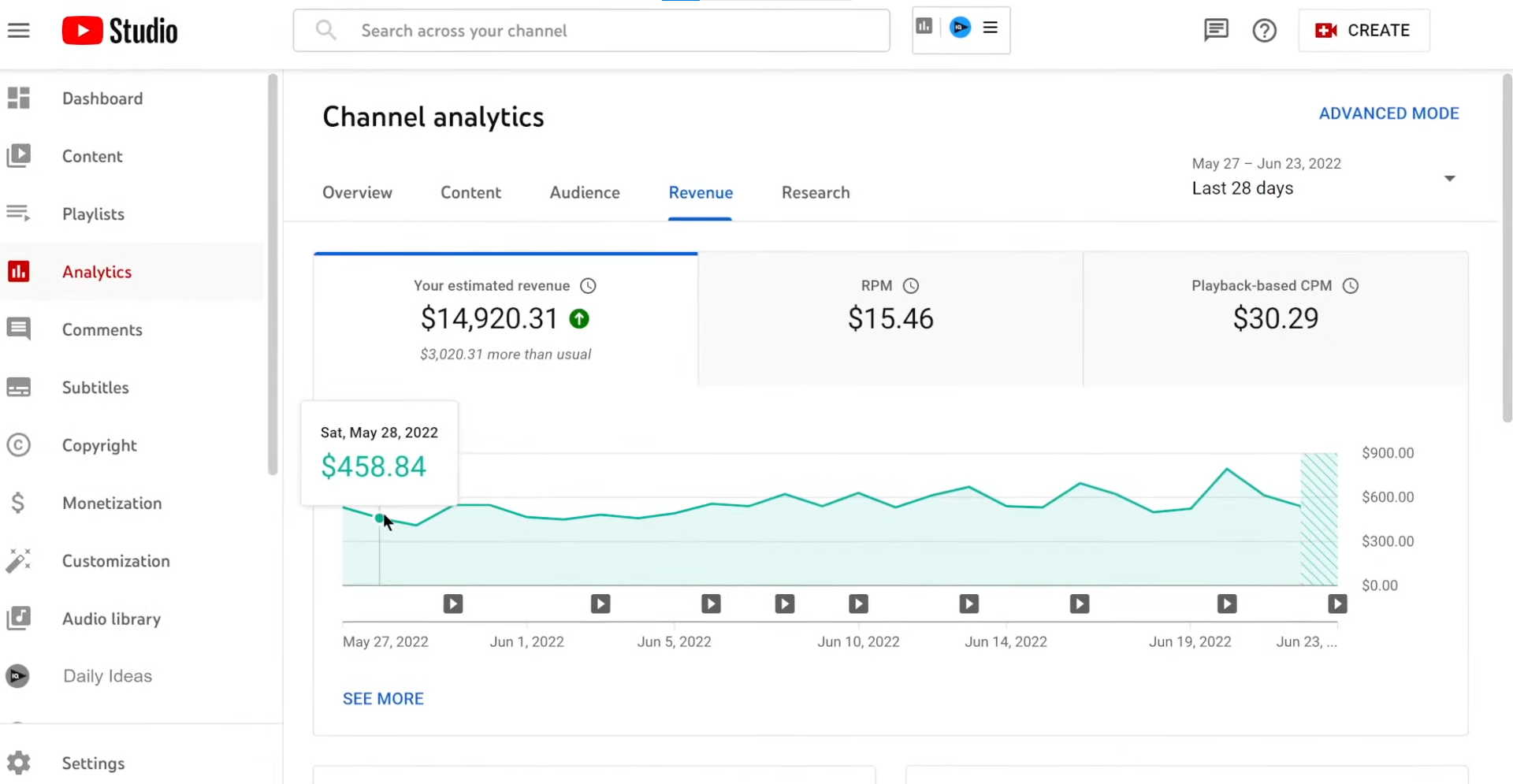 Here I am sharing your latest YouTube analytics of one of my college friend who is running faceless YouTube channels for the past 7 Yrs now.
If you also want to make these figures keep reading this article and I will teach you how to make money on YouTube without showing face by building these YouTube cashcow channels.
I will also tell you secret tools that will help you to create more videos in less amount of time using AI tools.
So let's start!!
How to Make Money on YouTube Without Showing Your Face
Making money on YouTube is not so hard if you have the right knowledge and tools.
You can make a full-time income on YouTube without ever showing your face.
So!! if you don't want to show your face on camera you can create faceless YoutTube channels.
How does it work?
So you need 3 main things to create videos for the YouTube cashcow channel:
Video Script
Voiceover
Video Footage
If you are just starting out, you can try doing all these things by yourself.
Let's say you are creating a video on the topic "How To Make Money Online As a Stay at Home Mom".
First, you have to write a script for your video, then you have to read out that script and record a voiceover using your phone microphone, and using that voiceover you have to create an engaging video using stock footage that is easily available on the internet free of cost.
If you do not have enough knowledge, you can outsource all the work to freelancers, you can hire a script writer, a voiceover artist, and a video editor to make your videos.
But this is going to cost you a lot of money.
But don't worry, read this article till the end and I will share with you the cheapest way to create bulk YouTube videos using AI (Artificial Intelligence).
Write 10 Times More Using AI Tool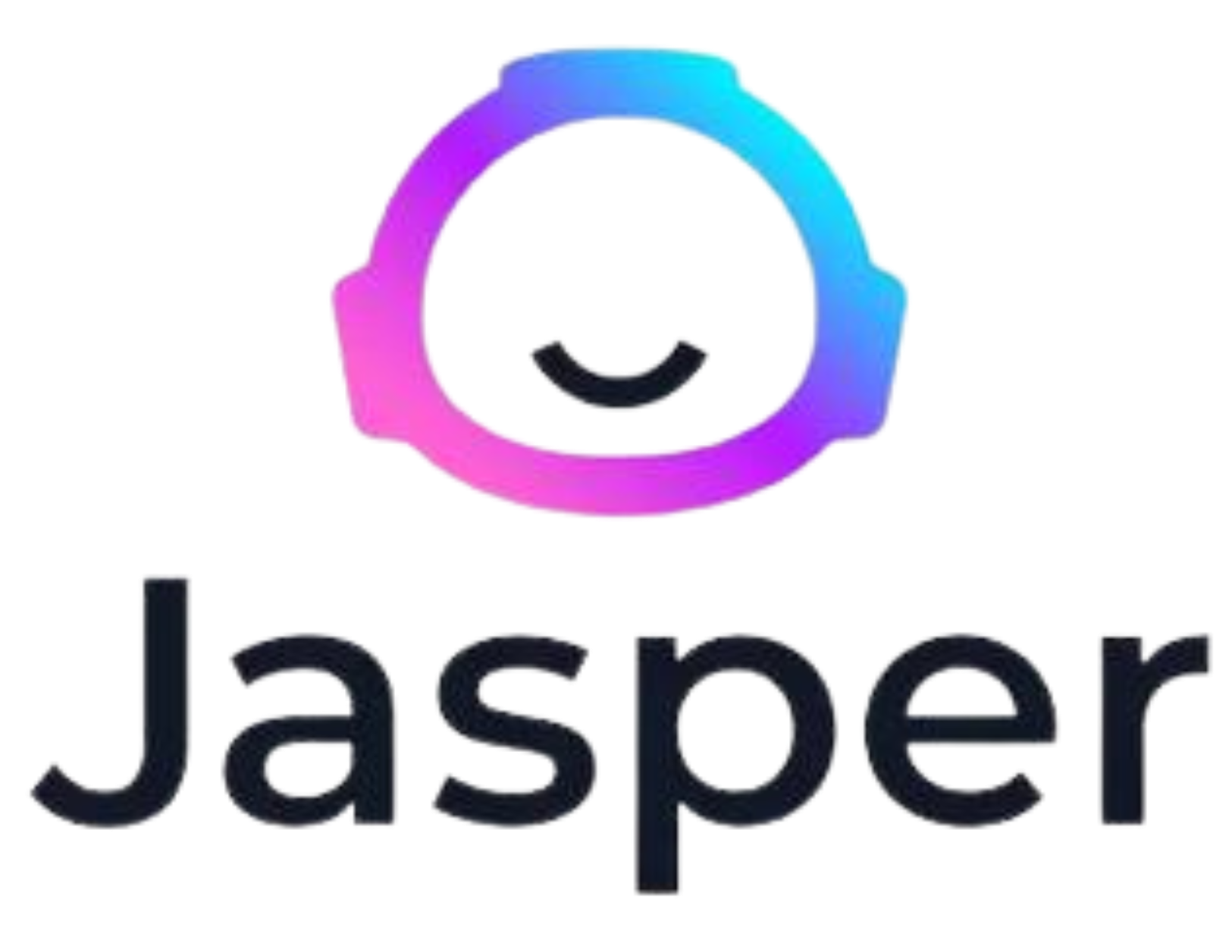 Free 10,000 Words
GRAB YOUR FREE 10,000 WORDS TODAY
Affiliate link, if you want to support me, you can signup for free trial using this link, it will earn me some commission without any extra cost to you.
How to Prepare Your YouTube Channel to Make Money
Step 1: Find a Profitable Niche
A niche is basically the topic or theme of your channel for eg. Gardening, Petcare, Business, Makeup & beauty, etc.
If you want to make money with your youtube channel, it's very important to find a niche that is profitable and can earn you a good amount of money through YouTube ads.
Here are some niches that have high ad rates on YouTube :
Business & Startup Ideas
Personal Finance
Drop-Shipping
Blogging & Marketing
Technology
Make Money Online
Luxury
Automobiles & Cars
So these are some best youtube topics to make money.
Step 2: Setup Your Channel
Setting up your YouTube channel is easy. First, choose a name for your channel. You can use any name you want, as long as it's not a registered trademark or violates copyrights of other brands or companies.
Next, upload a logo for your channel. You can use any logo you want, but make sure it's high-resolution so that it will look good and professional.
Finally, choose a cover image for your channel. This should be a high-resolution image that will look good when displayed just behind your youtube logo.
Finally, add some channel tags to help people find and subscribe to your channel.
Make sure to include keywords that describe what you cover on YouTube. For example, if you're a video creator who covers technology topics, include "tech" as one of your channel tags.
8 Best Ways To Earn Money By Typing Online In 2022
Step 3: Build a Video Production Line
As I told you earlier, there are 3 main things to create videos for your Youtube cashcow channel.
Script, Voiceover, and Video, although you can do all of this stuff by yourself it will take you a whole day or two to create a single video.
If you're actually serious about youTube cashcow business then you need to manage multiple channels at the same time.
And you need to publish new videos regularly on these channels, and for that, you'll be needing a video production line.
If you want to produce videos on autopilot, you'll need a team of people who can help you out. Here are the key roles you'll need:
1. Script Writer: This person will write the scripts for your videos, and make sure they're effective and engaging.
2. Voiceover Artist: This person will record a voice-over based on the script for your videos, adding that extra touch of personality that will make them stand out.
3. Video Editor: This person will bring your voice to life by combining different stock footage and creating a final video.
4. Thumbnail Designer (Optional): This is optional but you can also hire a graphic designer to create beautiful thumbnails for your YouTube videos. You can create them by yourself too by using a free tool like canva.com
Now, this may sound cool but hiring a team of 3-4 people will cost you a good amount of money.
Keep reading this article and I will tell you how you can produce bulk videos on budget without hiring an expensive team.
Step 4: Optimize Your Videos for SEO
If you want to make sure your videos rank well and are seen by more people, optimizing them for the YoutTube search engine is the key.
Title, video description, and tags can all help increase the reach and views of your videos.
Some tips for optimizing your YouTube video for SEO:
Title
Make sure your title is keyword rich and suits the topic of your video. Try to target specific keywords that people may be looking for when searching for related content.
Video Description
Try to provide a brief but enticing description of what viewers can expect in your video.
Also include the keywords throughout the description that are related to your main topic. This will help the YouTube algorithm to understand your content.
Tags
Include relevant keyword-rich tags when you upload your video so that it appears higher up in search results for those same keywords.
This will help attract more viewers who are interested in watching videos about those topics.
Step 5: Join the YouTube Partner Program
The YouTube Partner Program is the primary method that all YouTubers use to monetize their youtube channel and make money through ads.
In order to make money through ads on YouTube, you first need to join the partner program.
To join, you need to have 4000 watch hours and 1000 subscribers. Your content should be advertiser-friendly, which means it should be accurate, informative, and respectful.
Finally, your channel must follow YouTube guidelines.
Once you are accepted into the YouTube Partner program, your videos will start making money.
Make 3000$ Per Month As a Writer Without Writing Content
The more views you will get the more money you are going to make.
Use AI To Automate Your Youtube Channel
Now, this is the part that you guys are waiting for.
Using the power of AI to create bulk videos for your YouTube channel.
For anyone who wants to start or grow a Youtube channel, one of the first things they need is good content. However, creating good content can be time-consuming and difficult. That's where AI comes in.
AI can help you create good content for your channel by writing video scripts, creating voiceovers, and even creating videos from your scripts all on their own.
How To Make Money By Writing Blogs (Without Experience !)
This means that you can spend less time worrying about the actual content of your videos and more time focusing on other aspects of your channel such as what videos to create and how to promote them.
There are a number of AI-based tools that you can use to help create videos.
Let's talk about them one by one.
Create Scripts With AI
One popular tool to write amazing video scripts is Jasper AI, I myself use this tool to write my blog copies.
This can be useful if you don't have a lot of writing experience, or if you want to spend less time writing scripts for your videos.
The best part is, you will get 10,000 free words if you signup from the link given below, which means you can write 10,000 words of content absolutely free.
Create Voice Over With AI (Human Sounding Voice)
If you want to add a voiceover to your YouTube videos, there is no need to hire a professional. All you need is a good Text To Speech software or tool.
Once you have chosen a service, all you need to do is input your script into the provided fields and wait for the tool to produce the audio file.
Now, there are many text-to-speech tools available in the market but most of them produce low-quality bot-sounding voiceovers which are not good for your videos.
I recommend using Wellsaidlabs for creating your voiceovers, they have human-sounding voiceovers at affordable rates.
They also have a free trial for 7 days, you can try out the quality of their voiceovers.
Create Video Using AI In 10 Mins
So you are done with scripting and Voiceover, now the main part comes in, how to create a complete video?
Now we also have AI options available to create stunning videos just by using our script.
The number 1 tool I recommend for creating videos for your cashcow channel is Pictory.ai.
This tool is amazing, you just need to enter your script and it will automatically create the video for you using stock footage.
Not only that, but you can also add voiceover and it will automatically sync it with your video.
You can also add text, images, transitions, etc, to make your videos more appealing.
Conclusion
So I hope you got an idea about how this faceless YouTube cashcow business model works and how to make money from youtube without showing face.
You don't have to show your face on YouTube to make a good amount of money, there are many ways to make money on youtube without showing your face.
Just set up a few faceless YouTube channels and start posting videos over there, you can use AI tools to create videos in no time, and then you can monetize your content with ads, sponsorships, or Affiliate Marketing.
The best way to find out what works for you is to experiment and see what generates the most revenue for you.
If you have any questions regarding this, do not forget to comment down below, I would love to help you out!!