Are you looking for ways to make money by doing something you love?
How about if I say that you can make money online by just shopping and scanning your bills, barcodes, and receipts?
Well, it is possible, with the right apps, you can earn cashback on your purchases and even get free stuff by doing normal activities that you usually do in your daily life!
Here are 7 of the best app to make money by scanning barcodes.
Also Read: How To Make Money On Youtube Without Showing Face ($10k/mo)
Make Money By Sharing Your Internet Connection & Doing Surveys
Before moving forward in the article what if I told you that you can make money by just installing a simple application on your phone?
Yes, you heard it right, you can earn money by simply installing an app and letting it sit in your mobile phone.
Pawns.app is a money-making app that's available worldwide. Users can earn money by completing surveys and sharing their internet connection.
What sets Pawns.app apart from its competition is the low withdrawal amount of only $5.
The surveys are short and easy to complete, which means anyone can make some cash whenever they have some free time.
The internet sharing option doesn't require any user input, making Pawns.app a truly passive income source and increasing your earnings even further!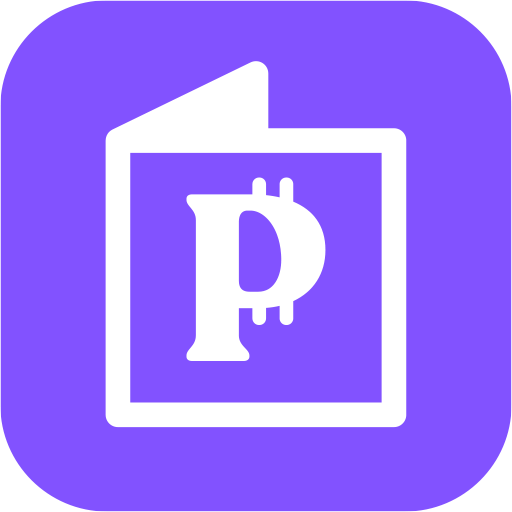 Get $1 Signup Bonus
Affiliate link, if you want to support me, you can signup using this link, it will earn me some commission without any extra cost to you.
Top 7 Apps to Make Money Scanning Barcodes & Receipts
Now let's move on to our main topic, here are our best picks to make money online by scanning receipts and doing surveys.
1. Fetch Rewards
This app is one of the most popular ones out there. It allows you to earn reward points on your purchases in different categories.
You just have to scan the itemized receipt of the product that you're buying in a store and then upload it on the app and receive your reward.
You can upload almost any itemized receipt from your grocery shopping to your weekly trips.
The more you shop, the more money you can make!
You can redeem your reward as gift cards or as visa cards.
Just download this app from Google Play Store or App Store and scan grocery barcodes for money.
Also Read: 7 Websites To Make Money By Answering Questions
2. Swagbucks
Swagbucks is a popular app that rewards you with points for doing different activities online.
You can earn SBs (point system of Swagbucks) by watching videos, searching the web, reading emails, and answering surveys.
You can also get amazing cashback and offers just by scanning barcodes and receipts of your purchases.
You can redeem your SBs for various gift cards and for real money through PayPal.
You can earn more by referring your friends to this platform.
Also Read: How To Make Money By Writing Blogs (Without Experience !)
3. Inboxdollars
Inboxdollars is another popular app that allows you to earn rewards for doing different activities online.
You can earn money by watching videos, playing games, taking online surveys, and by referring your friends and family.
This app is around for a long time but recently they have also introduced scan sense barcode scanner.
This will allow users to scan their barcodes and receipts from grocery stores and earn cash rewards.
You can redeem your earnings as gift cards or PayPal money.
Also Read: How To Make Money With Airbnb (With Or Without Property!)
4. National Consumer Panel
This app works a little bit differently, with other apps you have to activate the offer before making your purchases but here with the national consumer panel, you have to activate the offer after you have already paid for your purchase.
That means even if you forgot to activate any offer before shopping, you don't have to worry as you can activate the offer after shopping and get your reward.
All grocery and non-grocery purchases are supported with this app.
All you have to do is scan the barcodes and the bills and receipts of your purchases and upload it on the app.
You will earn points for every purchase which you can redeem into gift cards and prizes.
They also do cash drawings every week, month, and quarter.
The longer you remain active on the platform the more you are going to earn as they have a loyalty bonus offer also that will earn you more points if you regularly upload the receipts and barcodes.
If you want to make more money with this platform, you can start completing online paid surveys also.
This app is available for both Apple and Android devices so you can download it easily.
Also Read: 10 Websites To Get Paid For Watching Videos (Easy Money !!)
5. Shopkick
Shopkick is a popular shopping app that allows you to earn rewards by walking into stores and scanning the barcodes of products.
You can also use this app to scan your receipts or bills at grocery stores such as Walmart, Target, CVS, and other retail outlets and scan different product barcodes over there to get your reward, you don't even have to buy anything.
And it doesn't stop there, you can also get amazing cashback on your purchases.
You can redeem your rewards for a variety of gift cards available on the app or you can convert it into cash or PayPal money.
You can start earning money by downloading the Shopkick App from Google Play Store or Apple App store.
Also Read: How To Start A Money Making Blog (My Exact Formula!!)
6. Target App
Target app is another great app that gives you rewards for the shopping you do at your local grocery and non-grocery stores.
All you have to do is let the cashier scan your barcode and you will receive your cash reward instantly after you complete your purchase.
Target app usually publishes all the new offers on Sunday mornings but you can also see different types of new offers throughout the week so keep an eye on that.
So every time you go out shopping, open the target app and see if there are any relevant offers available on the app.
7. Rakuten
Rakuten is a popular Japanese e-commerce and cashback portal website.
It also has an app that allows you to earn rewards for doing various activities online.
Rakuten tracks all your online purchases which means you don't have to scan any barcodes or receipts again and again.
Your purchase credits will be credited to your Rakuten account within 2 days.
Once your balance reaches $5, you can redeem that amount through PayPal money or check.
You can earn between 1% to 40% among 2000 retailers on Rakuten but unfortunately, you won't be able to earn cashback from your local grocery stores.
First-time Rakuten users will get a $10 cash bonus when they make their first purchase of at least $25.
Also Read: How To Make Money On Redbubble | $1000/Mo Passive
Tips For Making Money Scanning Barcodes
Certainly! Here are some tips on how to scan grocery barcodes for money:
Research Apps: Research different apps to find the ones that offer the best cashback rates and a wide range of participating retailers. This way, you can make the most out of your scanning efforts.
Be Mindful of Expiration Dates: Some barcode scanning apps offers limited-time rewards. Make sure to check the expiration dates of the offers to ensure you don't miss out on any rewards.
Refer Friends and Earn Referral Bonuses: Many cashback apps offer referral programs where you can earn additional bonuses or rewards for referring friends and family. Take advantage of these programs by inviting others to join the app using your unique referral code. It's a win-win situation!
Be Realistic: While scanning barcodes can earn you some extra cash, don't expect to make thousands of dollars through this. Treat it as a fun way to make a little side money or get discounts on your purchases. You can make $10-$30 every month by scanning your recipes and barcodes but remember, every little bit adds up!
Frequently Asked Questions
Can you actually make money from scanning receipts?
Yes, it is possible to make money from scanning receipts through certain apps and platforms that offer cashback or rewards for submitting your receipts.
These apps typically work by partnering with retailers or brands to gather data on consumer purchasing behavior.
By scanning and uploading your receipts, you provide valuable information that helps these companies gain insights into the latest consumer trends and purchasing behavior.
While you won't make a significant amount of money from scanning individual receipts, these apps can provide some extra income or rewards over time.
Are receipt scanning apps worth it?
Receipt scanning apps can be worth it to make some side cash, especially if you frequently make purchases.
Do not expect to make a full-time living through these apps but I mean nobody will mind a few dollars just for scanning my receipts right?
If you're looking for a simple and passive way to earn a little extra on the side, receipt-scanning apps can be worth exploring.
Summary
In conclusion, we have listed here 7 of the best apps to make money by scanning barcodes and receipts.
The app that works best for you will depend on your spending habits, but all these apps are great ways to scan barcodes for money.
For more information, you can visit their websites and read more about how these apps work and how you can get paid to scan barcodes.
If you have any doubt, leave them in the comment section below, and I will reply to you as soon as possible.