Canva is a popular online design platform used by millions of people around the world. It's perfect for creating both simple and professional designs quickly and efficiently.
Transferring a design from Canva to another account can come in handy if you want to share your designs with your team members or if you want to transfer your design to your other canva account.
This process can be a bit confusing, but there are a few tips that will make it easier.
In this article, we are going to discuss how to transfer the canva design to another account.
How To Transfer Canva Design To Another Account
Copy and Paste the Elements
This technique can be proven very easy and useful if you have access to both accounts.
Just open your design in your first account and drag over the canvas and select all the elements available on the design and copy them by pressing Ctrl + C or Cmnd + C (In mac) now open your second account in the second browner or in an incognito window and create a new blank canvas of the same dimensions as that of your design and paste all the elements.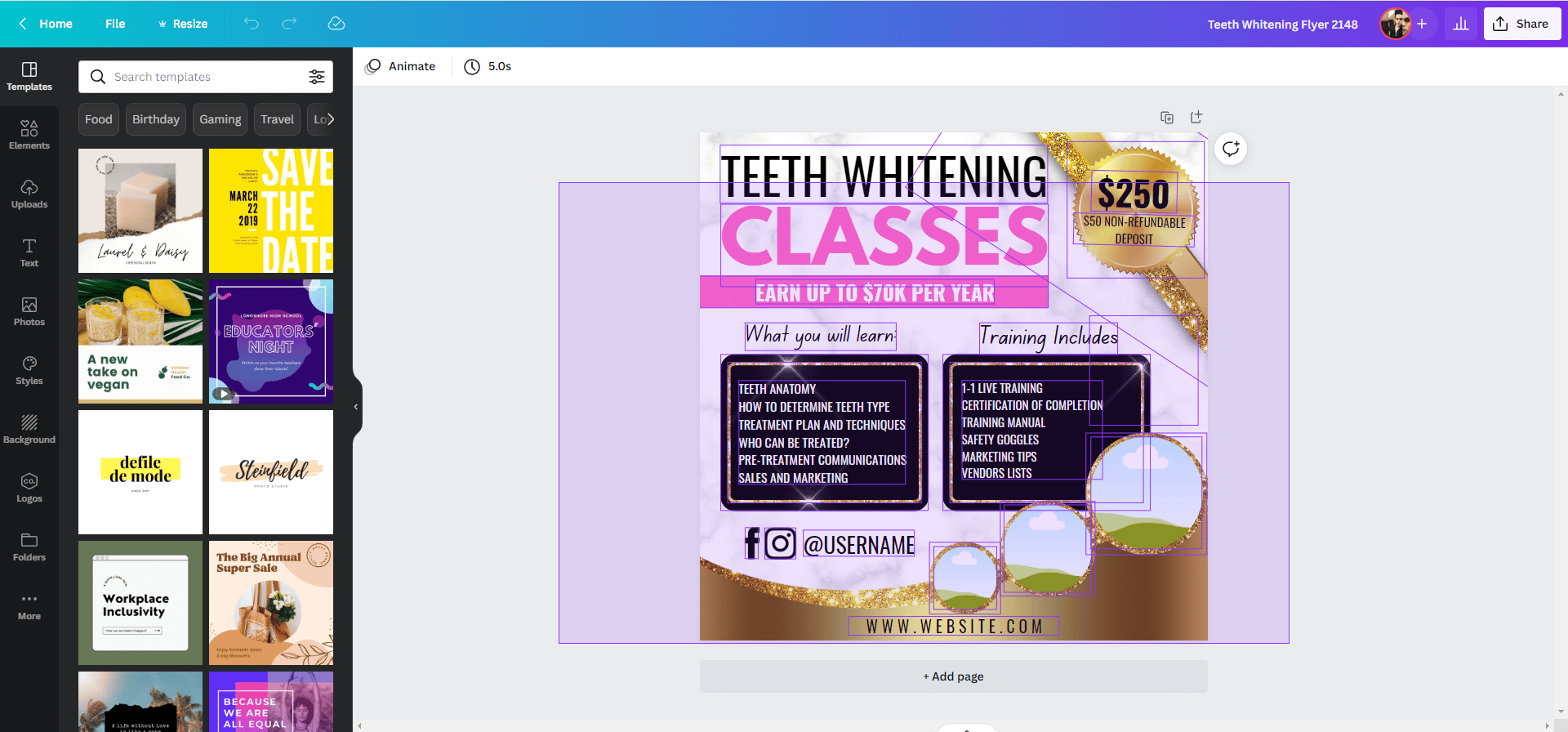 You will see everything will be pasted as the original design and you have successfully transferred your canva design from now account to another account.
Sharing Designs on Canva
In order to share designs on canva, you have to first login to your canva account and go to the share option> Click the share button.
Under the share button, click on any of the three options.
Let's take a step by step look at how to share your design on canva
Step 1: Log in to your canva account and select the design which you want to share
Step 2: Once you open the design, go to the Share button on your top right-hand side.
Step 3: Under Link Publicity, you have three options to choose from, "Can Edit", "Can View" and "Can Comment". I suggest you choose the "Can Edit" Option
Step 4: Finally copy the link of your design and send the open the link with your other canva account or you can also share the link with your team members as well.
Also Read: How To Make A Vision Board On Canva 2022! [Step By Step]
Sharing To Your Team Members
Sharing designs on canva can sometimes be frustrating. But worry not, you can easily share your canvas design with your team members, just follow these steps.
Step 1: Open your design in canva and click on the "Share" button above from the top right corner.
Step 2: Now click on the "+" button that says Add People.
Step 3: Click on the Eye icon next to your team and set it to "Can Edit"
Now, all your team members inside canva have access to your design, which means you have transferred your canva design to all of their canva accounts.
How To Transfer Canva To Powerpoint
Step 1: Log in to your canva account and select the design which you want it to get converted into a PowerPoint.
Step 2: On the top right-hand side click on Share button.
Step 3: Now click on "More" and in the search bar, search for Powerpoint.
Step 4: Now you will see an option called Ms Power Point, just click on it and select the pages that you want to include in your presentation and hit the download button.
Also, Read – How To Add Hyperlink In Canva 2022 [Create Clickable Links]
How To transfer Canva To Google Slides
Step-1 Login to your canva account and select the design to which you want to get it transferred.
Step- 2 Go through the same process as you did in the above steps with MS Powerpoint. When you will click on the "More" option, this time you have to search for "Google Drive" instead of Powerpoint.
Step-3 Select one of your google drive folders to save your presentation.
Step-4 Select your "File Type" and finally click "Save"
Step-5 Once you have saved your presentation to your google drive, you will see the option " View In Google Drive"
Step-6 Click on "View In Google Drive" Once your window has opened, go to the "Open with" option on the top. Click on that and select "Google Slides".
ALSO READ- 10 Best Canva Font Pairings & Combinations [For Bloggers!!] (thebrandedbucks.com)
FAQ
Can you transfer canva designs to another account
Yes, you can choose to transfer it to another user's account. This is a great way to share your work with others or to give someone else the ability to edit a design.
This means that if you create a design on one account and then decide you want to use it on another account, you can easily do so.
Can I transfer canva to google slides?
Canva offers a "Google Drive" export option that will convert your design into a ready-to-use Google Slide presentation once you choose the "Open With" option on your google drive window.
Conclusion
In conclusion, transferring a Canva design is a fairly simple process. However, there are a few things to keep in mind in order to make sure the transfer is successful.
By following these tips, you can rest assured that your design will be transferred correctly and that you will be able to continue using it on your new account.
Hey there! I'm Rohit Lohia, a passionate SEO enthusiast and the proud founder of Branded Bucks. I'm all about helping small business owners achieve success online through my blog. Join me on this exciting journey as we explore ways to make money online and build a thriving digital presence.