This post may contain affiliate links and we may receive a commission if you make a purchase through our affiliate link at no extra cost to you. Please read our disclosure policy for more information.
If you've ever thought about starting your own waxing business but didn't know where to start, this article is for you!
Starting a waxing business on a budget is possible with a little creativity and planning.
In this article, we will show you how to start a waxing business on a budget. This is a great way to get into the beauty industry without breaking the bank.
We will give you tips on how to get started, what equipment you need, and how to find affordable supplies.
With a small investment, you can open a professional-looking waxing studio in your home or office.
So let's start.
Also Read: How To Start a Spray Foam Business (Beginner's Guide)
Is Waxing a Profitable Business?
Yes, starting a waxing business is definitely going to be profitable. Here's why:
According to INC.com, independent salons and waxing businesses in the United States have seen steady growth, expanding at an average annual rate of 3.1% from 2018 to 2023.
Here is the annual industry revenue:
Audience Interest
If we see the Google trends data for the past 5 years, for the term "Waxing", we can see a steady chart.
…and when we further look at the related terms that people are looking for, here what we'll get.
This clearly shows that people are searching for hair removal services in their local area.
We all know how frustrating it is to find a good waxer.
One that doesn't hurt, one that does a good job, and one that isn't too expensive.
If you're thinking of starting your own business, this is the perfect time to do it.
How Much Do Waxing Business Owners Make?
In the beginning, don't expect to take home a big paycheck. It takes time to build a client base and become profitable. You'll need to reinvest most profits back into the business.
Be prepared for the startup phase to last 6 months to a year. But once established, experienced waxing business owners can earn quite comfortable salaries.
On average, reports indicate salon owners take home $55,000 to $105,000 per year. But the earning potential extends much higher for ambitious entrepreneurs running multiple locations.
Here are some numbers for you:
According to the sources, the annual revenue for a bikini waxing salon in the US can range from $50,000 to $500,000 on average

FinModelSlab
On average, a Waxing The City salon makes $564,000 in revenue per year

Sharpsheets
The global waxing hair-removal industry is projected to grow at a compound annual growth rate of 9.4 percent and reach $18.8 billion by 2026

Unikwax
As you can see, some big numbers are involved in waxing and hair removal business.
The key is tracking your revenue and expenses closely, especially in the early days. Know your true profit margin so you can price services accordingly.
Is a Waxing Business Right For You?
Now that you know the money can be good, you need to decide if this business aligns with your personal goals and preferences.
Ask yourself:
Do you enjoy waxing? Running a business means selling services day in and day out. If you don't genuinely love waxing, the day-to-day will feel like a grind.
Are you a people person? Most of your time will be spent interacting with clients. Strong customer service skills are a must!
Are you willing to work evenings/weekends? Schedule flexibility is limited, especially as a new business owner. You need to accommodate working clients' availability.
Do you have an entrepreneurial spirit? Starting any business requires determination, organization, and comfort taking calculated risks.
Be honest about your temperament, skills, and lifestyle needs. Make sure a waxing business fits before moving forward.
What Do I Need to Start a Waxing Business?(Startup Costs and Requirements)
If this sounds like the path for you, let's talk specifics about getting started. I'll cover the key startup costs and requirements.
Startup Costs
Your startup costs will vary based on factors like location and size.
Are you renting a studio or starting as a mobile business?
Will you work solo or hire staff?
That said, expect to invest $10,000 to $25,000 to cover basic expenses like:
Licensing and permits – ~$200 to $500
Insurance – ~$500 to $1,000 annually
Waxing equipment – $2,000 to $5,000 for quality wax pots, beds, etc.
Waxing supplies – $1500+ initially for disposables like strips, gauze, applicators
Furniture – $3,000+ for waiting area, lockers, retail displays
Rent – Wide range depending on studio size and location
Website – $4000+ for domain, design, hosting
Marketing – Budget for flyers, ads, social media spend
Don't forget working capital to cover your own living expenses for 6-12 months until revenue stabilizes.
Requirements
Beyond startup funding, you'll need:
Cosmetology or esthetician license – Required in most states
Business license/permits – Register your business structure and tax accounts
Insurance – Liability and potentially workers' comp
LLC formation – For legal and tax protection
Salon space – Whether rented studio, mobile, or part of existing salon
Mentor – Consider job shadowing an experienced waxing business owner
Give yourself 3-6 months to check all the boxes before opening doors. Rushing the prep work rarely pays off.
Also Read: How To Start A Golf Cart Rental Business (Easy Money!)
How to Make Money in Waxing
Let's shift gears to discuss how waxing businesses make money. Let me walk you through the basic financial model.
Revenue Streams
As a waxing business owner, the majority of your revenue comes from:
Waxing services – Per-service pricing for hair removal (brows, legs, Brazilians, etc.)
Product retail – Selling complimentary products like ingrown treatments, exfoliants, etc.
Packages and memberships – Bundled service pricing, prepaid wax passes
Tips – Many clients tip their esthetician (though not guaranteed)
Profitability Factors
To turn those revenues into profit, you'll need to:
Price services to cover overhead and wages – Calculate break even costs, avoid underpricing
Manage costs – Buy supplies at wholesale rates, optimize scheduling, etc.
Build retention – Repeat clients are more profitable than one-offs
Sell add-ons – Cross-sell prepaid packages, retail products
With careful management, you can achieve strong net profit margins in the range of 40-60%. But you have to closely monitor your numbers, especially in the first year.
How To Start a Waxing Business (Step By Step!)
Well if you have reached to this section you may be interested in knowing how to start a waxing business on a budget, Right?
Well, here I am giving you some necessary steps and tips that you should follow in order to get your business up and running.
1. Make It Legal
I'm starting here because it's so important! You want to set up the legal structure correctly from the start.
Be sure to:
Pick a business structure – Most go with Limited Liability Company (LLC) or Sole Proprietorship
Register your business – File formation documents, apply for EIN
Open a business bank account – Keep funds separate from personal finances
Get necessary licenses – Business license, sales permit, etc. Requirements vary by state/county
Get insured – Liability insurance at minimum. Consider workers' comp if hiring.
Understand waxing regulations – Know the laws pertaining to salon operations, labeling, licensing, etc. in your state.
Taking these steps keeps you legally compliant. But more importantly, the right business structure and insurance provides protection if any claims arise.
Also Read: How To Start A Teeth Whitening Business (Step By Step)
2. Choose Your Waxing Business Name
Your name is your first impression…so make it a good one!
I recommend:
Making it memorable – Say it once and clients remember
Keeping it simple – Avoid hard-to-spell or pronounce phrases
Checking availability – Secure matching domain, social handles
Aligning to your brand – Reinforce your style and specialties
Take your time brainstorming. You want a name you'll be proud of as you grow.
You can also use chatGPT to come up with some memorable business name ideas for your waxing business.
3. Define Your Brand Identity
Your brand is conveyed through more than just a name, though. It's also your logo, color scheme, messaging, and overall vibe.
Some key elements to define:
Logo – Keep it clean, recognizable, and aligned to your name
Color palette – Limit it to 2-3 cohesive colors
Fonts – Pick complementary fonts for headlines vs. body copy
Voice – What's your distinctive writing style and tone?
Pricing – Is your brand premium, moderate, or budget? Price accordingly.
Client experience – Decide the feeling you want clients to have in your space. Translate that into decor, music, scents, and your team's hospitality.
Take time to make intentional branding choices that reinforce who you are. This builds a consistent experience clients come to expect.
Also Read: How To Start a Roof Cleaning Business (Full Guide!)
4. Set Your Service Menu and Prices
Now it's time for the fun part – deciding exactly what waxing services to offer and how much to charge!
I recommend:
Offering a focused menu – Start with core services like brows, lips, arms, legs, bikinis. No need to go overboard.
Researching local rates – Check competitors' prices so you can align or undercut.
Calculating your break even – Understand your monthly expenses and salary needs. Price based on break even plus profit margin.
Considering discounted packages – Offer deals on multi-service combo packages to incentivize visits.
Leaving wiggle room – You can always lower prices. Start higher.
Set prices high enough to be profitable, but not so high clients balk. You can experiment over time to find the sweet spot.
5. Create Your Website
One of the best investments you can make early on is your website. This will be clients' first impression of your brand.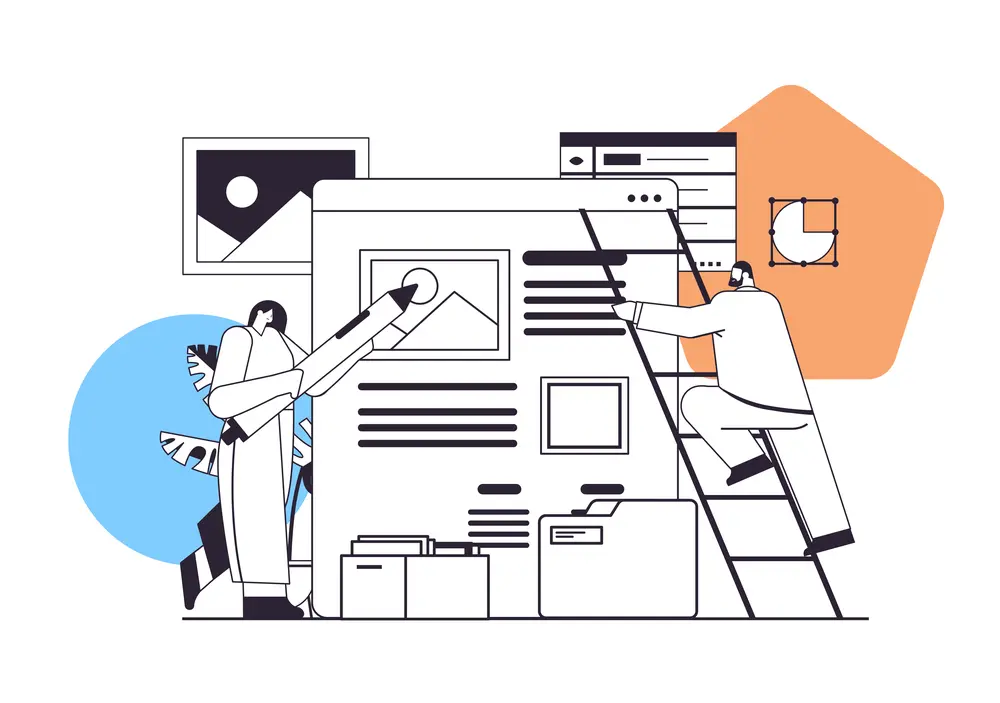 Your site should:
Showcase your branding
Share your service menu
Offer online booking
Have a frequently asked questions (FAQ) page
Introduce your team
Client testimonials
Provide contact information
Choose user-friendly platforms like Square or Wix to create your site. Or hire a designer for a custom site on WordPress.
Either way, make it easy for new clients to engage and book with you online. This convenience matters.
6. Market Your Waxing Business
You've put in so much work already – now's the time to spread the word so clients can find you!
Some effective tactics to drive awareness include:
Search ads – Run local ads on Google to appear for relevant searches like "waxing service in san diego"
Social media – Create business accounts on Instagram, Facebook, etc. and post short-form content like reels regularly to get organic leads
Partnerships – Offer cross-promotions with neighboring businesses like yoga studios or salons
Deals – Run launch specials like 20% off all services
Flyers – Hang flyers on community boards at gyms, cafes, college campuses
Website – Invest in your site SEO so you rank for local searches
Referrals – Ask happy clients to review you on Google, refer friends
The goal is visibility and trial. Use your most affordable channels to get on people's radar.
Also Read: How To Start a Tumbler Business (For Beginners!)
When to Hire Staff
As you grow, you'll eventually need help managing your now-booming waxing empire!
Signs it's time to hire staff:
Booked solid for weeks – Appointment availability is severely limited
Turning away new clients – You're at max capacity
Draining work-life balance – You need support to avoid burnout
Expanding services – Adding offerings your expertise doesn't cover
Start by hiring part-time contracted associates before moving to full-time W2 employees.
Helpful Resources
As you tackle start-up steps, don't go it alone! Take advantage of resources that make the journey easier.
I recommend:
SBA Learning Center – Free online education on starting and running a small business
Score mentors – Get free business advice from industry veterans
Waxing associations – Join for access to training, insurance, and new product info
Distributors like Starpil – Use wholesale supply buying programs to save
Other waxing business owners – Network to share ideas and best practices
Lean on people and organizations that want to see you succeed!
Waxing Business Name Ideas
Here are some business name ideas for your waxing business:
Note: Please don't use these names as it is as they can be taken by any of you at any point of time and you may get in trouble with a registered trademark violation.
So use these names for inspiration purposes only and use your own creativity for your business name.
Delightifying
SoulWax
HairlessParadise
CoolMinus
GlueLayer
HotStripes
Strip With Alice
Final Thoughts
And there you have it – the basics on how to start your own waxing business. We covered choosing a business structure, obtaining licenses and permits, finding a location, buying equipment, marketing your services, and other key steps.
While it does take some upfront investment, a waxing business can be rewarding and profitable if you put in the hard work. The demand for waxing services continues to grow, so there's opportunity for new entrants.
Just make sure to research your local market and have a solid business plan. I hope this overview gave helpful insights on launching a waxing studio!
Let me know in the comments if you have any other questions. And don't forget to share this with any aspiring aestheticians or entrepreneurs you know.
Thanks for reading and best of luck growing your new waxing business!
Hey there! I'm Rohit Lohia, a passionate SEO enthusiast and the proud founder of Branded Bucks. I'm all about helping small business owners achieve success online through my blog. Join me on this exciting journey as we explore ways to make money online and build a thriving digital presence.