Canva is a free online graphic design platform that offers users a wide variety of tools to create professional-grade designs.
With easy-to-use templates and a lot of customizable options, Canva is perfect for creating marketing materials, website designs, and social media graphics.
We all use canva for designing our digital designs but have you ever wondered how we can print our designs from canva?
Well, If you are searching for "how to print from canva" then in this article we'll show you two very easy ways to do this.
How To Add Custom Fonts To Canva (Step By Step!!)
How To Print On Canva
When you're creating canva designs, you may want to print them out for physical use. Well, you can easily do it by printing your design with your own printer or ordering prints from Canva.
Using Own Printer (Step By Step)
Are you looking for a way to save money on printing costs? If so, you may want to consider using your own printer to print the projects you create on canva.
Step 1 – Create or open the existing design that you want to print
To create or open the existing design that you want to print, first, go to canva.com and sign in. If you don't have an account, you can create one for free.
Once you're logged in, click the "Create a Design" button at the top of the screen and select the type of design you want to create.
Can You Sell Canva Designs On Etsy? (Tips For Beginners !!)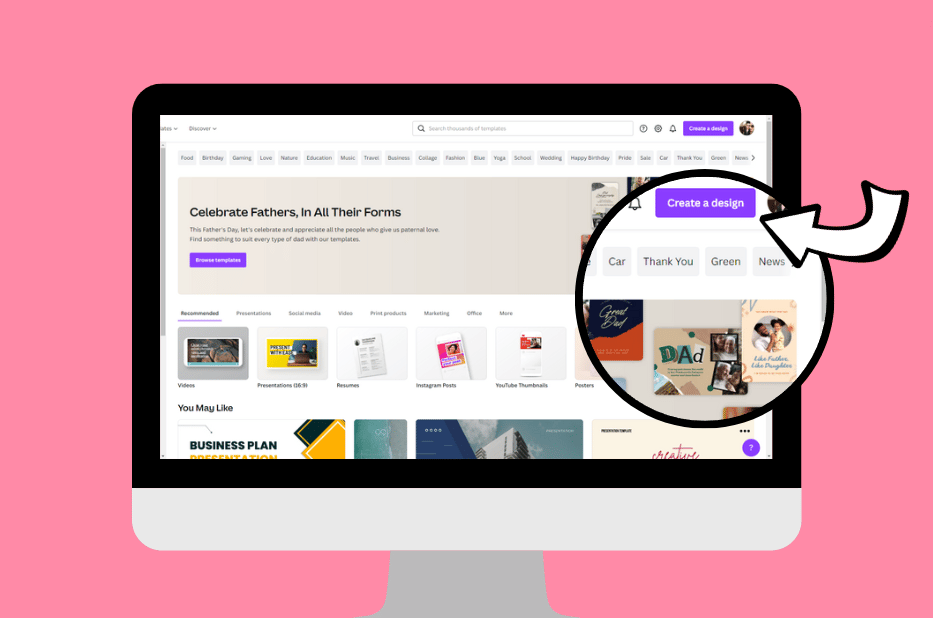 Canva offers a wide variety of templates for all kinds of projects, but if you don't find what you're looking for, you can always start from scratch.
Step 2 – Prepare your Canva File for Print
Before you print your design from Canva, it's important to check the page margins and make sure your print bleed is set up correctly.
Go to File and click on 'Show Margins'. Now you will be able to see how much space is left on each side of the page.
Can You Use Canva Offline? Best Offline Alternatives Of Canva
Again, go to File and click on 'Show Print Bleed'. In the Bleed section, you can see how much space is needed beyond the edge of the page for your design to be printed without any white edges.
Step 3 – Download the print design
While downloading your project, export your file as a PDF to ensure a high-quality print. This will preserve all of your design's formatting and resolution.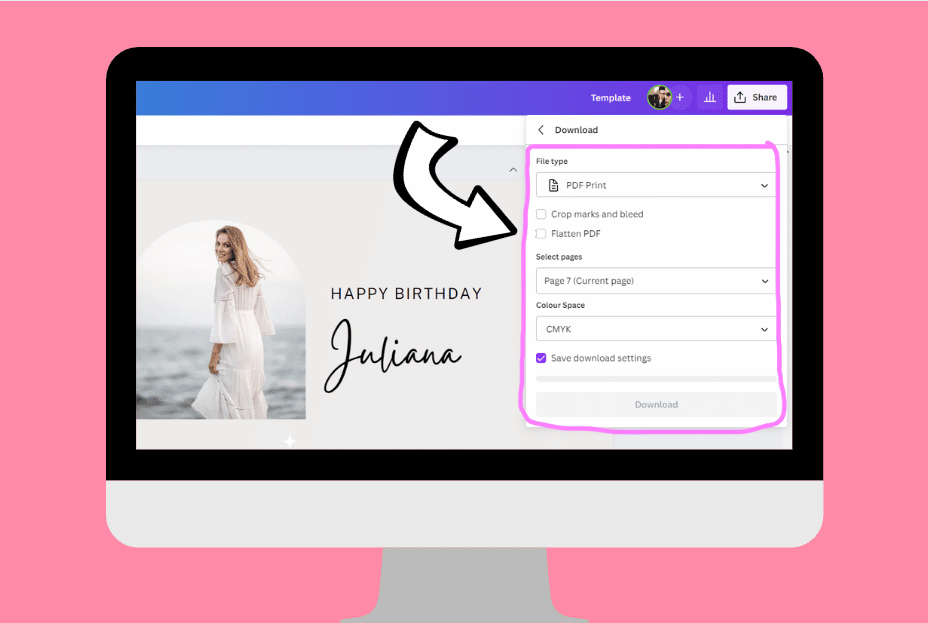 Next, check the box for "Crop Marks and Bleed" to indicate that you want crop marks and bleed lines included in your design. Finally, click on the "Download" button to save your PDF file to your computer.
Step 4 – Print your design
When you're done with your design, you'll want to print it out.
This is easy to do from your desktop. Just locate the PDF on your computer and print it using a PDF viewer.
Most browsers have a built-in PDF viewer, but if you don't have one, Adobe Reader is a free download.
Once you've located the PDF, click the printer button in the toolbar. A dialog box will appear with printing options. Make sure to change the settings according to your need. Then click the "Print" button.
How To Flip Text, Shape, and Image In Canva (Easy Way!)
Ordering Prints From Canva
After creating a design in Canva, users have the option to order prints of their work through the platform. Prints ordered through Canva are printed on high-quality paper and shipped directly to the user's home.
Step 1- Open The Project
Log into Canva.com and open the project you would like to print. If you do not have a project yet, create a new one by clicking on the "Create a Design" button in the top left corner of the screen.
Step 2- Click On The Share Option
To print your design, first, click on the 'Share' button in the top-right corner of your screen.
This will open a drop-down menu with different options for sharing your design. Scroll down until you see the "Print Your Design" option and select it.
You can then choose to print your design in different formats, such as a poster, postcard, or business card.
How To Fill A Text Box With Color in Canva (Easy Trick!!)
Step 3- Resize Design
After selecting your print format, click on 'Resize Design'. Now it's time to check the design's quality before printing.
Here you can adjust page sizes, paper quality, print finish, and the number of copies according to your need. After adjusting, remember to check the subtotal from the downright corner before clicking on continue.
Step 4- Check The Danger Zone
After clicking on the continue button, another tab will open indicating the 'Danger Zone '. It is very important to check the danger zone area for any text and images.
Because the area near the edge of the page may be cut off when printing. To avoid this, make sure to remove any text or images from that area and continue.
Step 5- Add Shipping Details
Adding your shipping details is an important step in ensuring a smooth ordering process.
In order to add your shipping details, provide your name, email address, contact info, and shipping address on the tab in front of you. Once you've filled everything out correctly, click on "Continue".
Step 6- Select Payment Method
When it comes to selecting a payment method, there are a few different options available. You can choose to pay with a credit card, debit card, PayPal, etc.
The best payment method for you will depend on your personal preferences and what works best for you. After selecting the payment method, click on 'Place Order' and wait for confirmation.
Top 34 Canva Tips And Tricks To Design Faster (Shortcuts Included)
FAQ
How to print photos on canva?
If you have photos on Canva that you want to print, there are a few different ways you can do it. You can either save the file as a PDF and print it at home or order a print from Canva.
How much does it cost to print on canva?
The cost of print on canva depends upon the size of the paper ( small or large), final finish (matte or glossy), number of copies, etc. The best way to get an accurate estimate is to create a project in canva and then click the "print" button. This will give you an amount based on your specific needs.
Can you print on canva for free?
Yes, you can print on canva for free. Just open your project, check for margins, and print bleed. After making adjustments, save or export your project in PDF form on the desktop. Then, open it on a PDF viewer and click the printer button in the toolbar to get started.
Conclusion
In conclusion, printing on Canva is a quick and easy process that can be done in two ways. The first way is to save the project in PDF form and then print using a PDF viewer.
The second way is to order prints straight from canva. Both methods are easy and produce high-quality prints. So, go ahead and try them out for yourself!
Lastly, don't forget to leave a comment below if you have any queries to doubts, we will be happy to assist you. Thank you for reading!
Hey there! I'm Rohit Lohia, a passionate SEO enthusiast and the proud founder of Branded Bucks. I'm all about helping small business owners achieve success online through my blog. Join me on this exciting journey as we explore ways to make money online and build a thriving digital presence.