This post may contain affiliate links and we may receive a commission if you make a purchase through our affiliate link at no extra cost to you. Please read our disclosure policy for more information.
Are you looking for an easy way to create a QR Code for your Etsy shop?
With QR codes, you can quickly and easily showcase your shop on business cards, in emails, or even on other promotional materials.
Not only will it help expand your business reach, but it also looks professional and modern.
Creating a QR code is simple and only takes a few minutes. Once you have your QR code, you can add it to your shop's banner, thank you cards, shipping boxes, etc.
Customers can scan the code with their smartphone and be taken directly to your Etsy shop or anywhere where you want them to redirect.
In this article, I'll provide you with a step-by-step guide on how to make a QR code for Etsy shop in the easiest way possible.
What Is a QR Code
QR codes basically little black square scannable images that take you directly to a website or share information whenever you scan them using your phone's camera.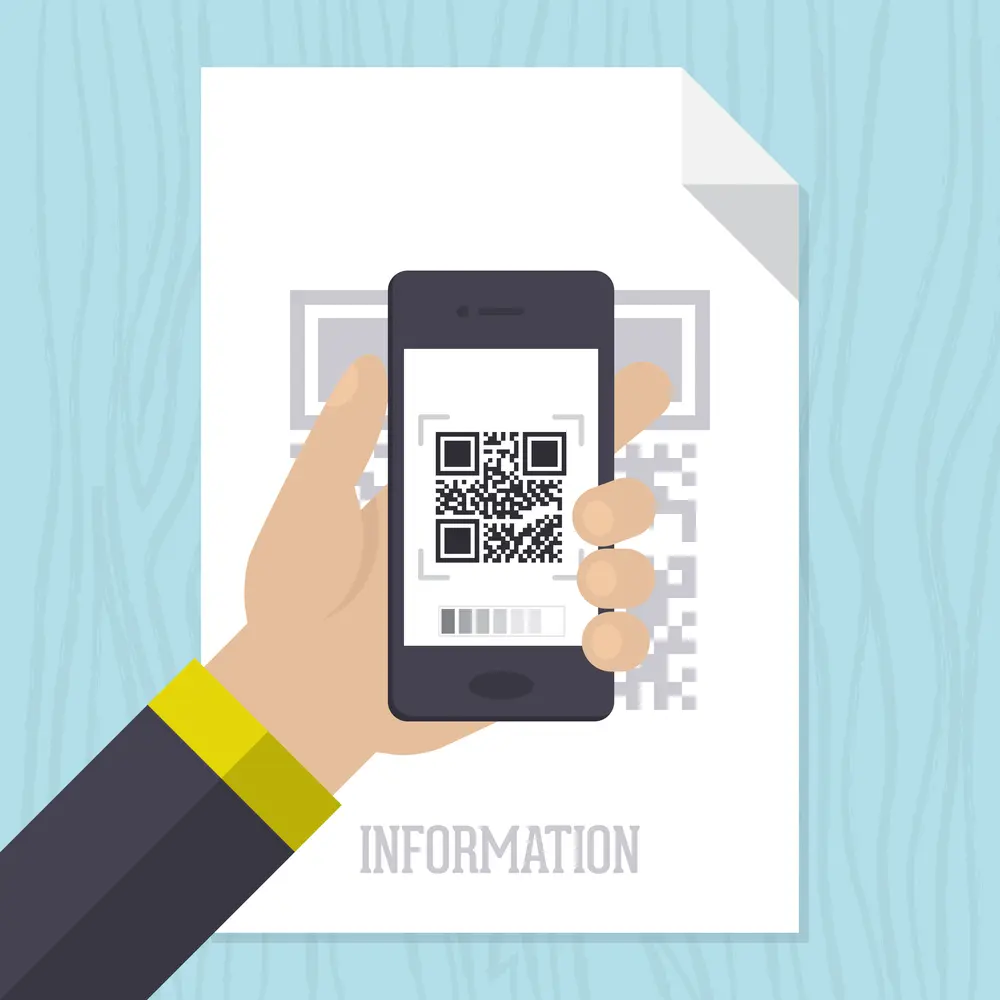 I remember when they first came out years ago – everyone was crazy about them!
But then they kind of faded away for a while.
That changed when the pandemic hit and we all wanted contactless options. QR codes made a major comeback!
It helps that we all have smartphones now that can easily scan the codes with the camera. I used to have a separate QR reader app, but now I don't need it.
One tricky thing is you can't scan a code if it's on your smartphone screen – it has to be printed or displayed somewhere else.
So on Etsy, QR codes are still useful even though you can't scan them directly from the app.
They give shoppers another quick way to view your products or shop.
And there are lots of free generators to make custom QR codes, which is handy!
Overall QR codes are a smart, modern addition to your marketing strategy.
Let's see how to create an Etsy QR code for your store.
How You Can Use a QR Code As An Etsy Seller
You can use QR code:
1. On Your Business Card
You can add a QR code on your business cards that will redirect your customers to your Etsy store whenever they scan it.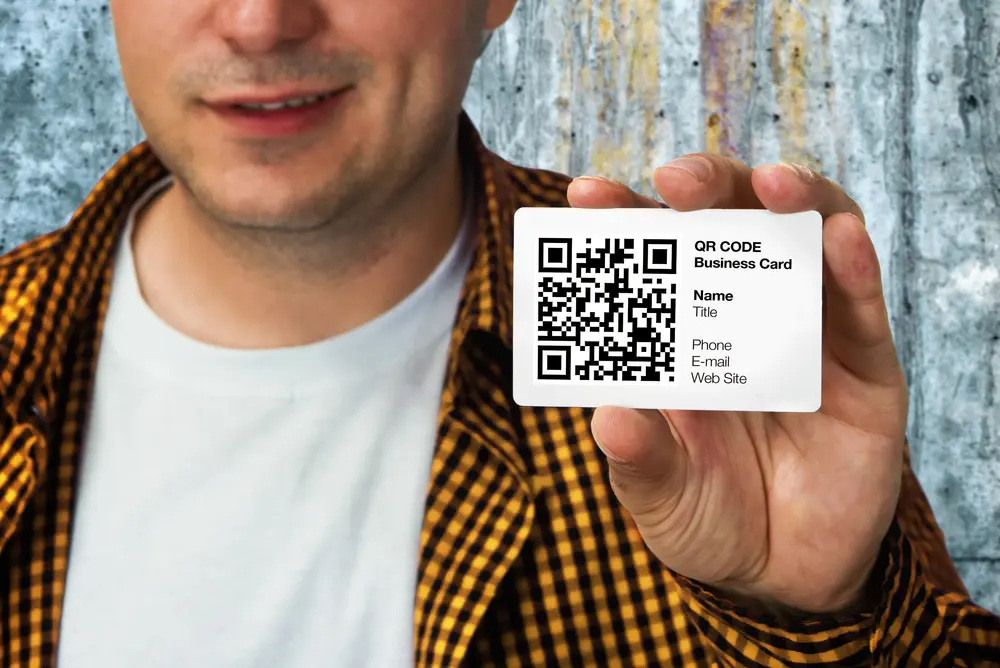 So instead of typing your shop address manually they can now scan the QR and visit your shop directly.
So, eventually, you will make it easier for them to visit your shop and make their purchase.
2. On Thank You Cards or Discount Coupons
If you include thank you cards with your orders, you can use them as an opportunity to promote your Etsy shop by adding a QR code.
Customers can scan the code and be taken straight to your shop or social media profiles to check out your other products.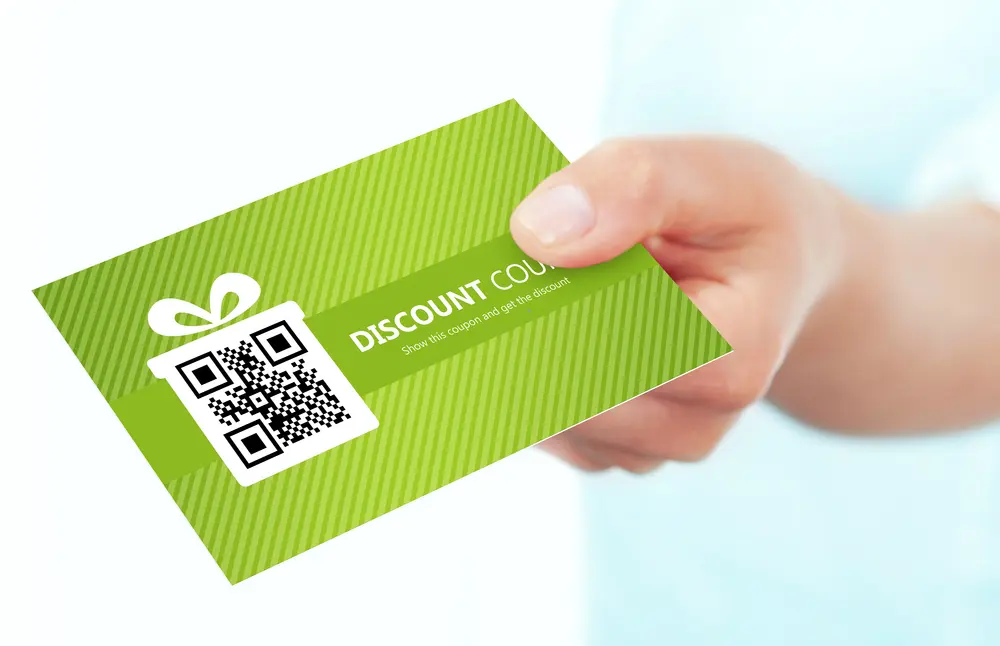 You can do the same on discount coupons as well, you can add a QR code on the discount coupon that will redirect the customer to the listing where the offer is valid.
3. On Shipping Boxes
Another great way to promote your Etsy shop is by adding a QR code to your shipping boxes.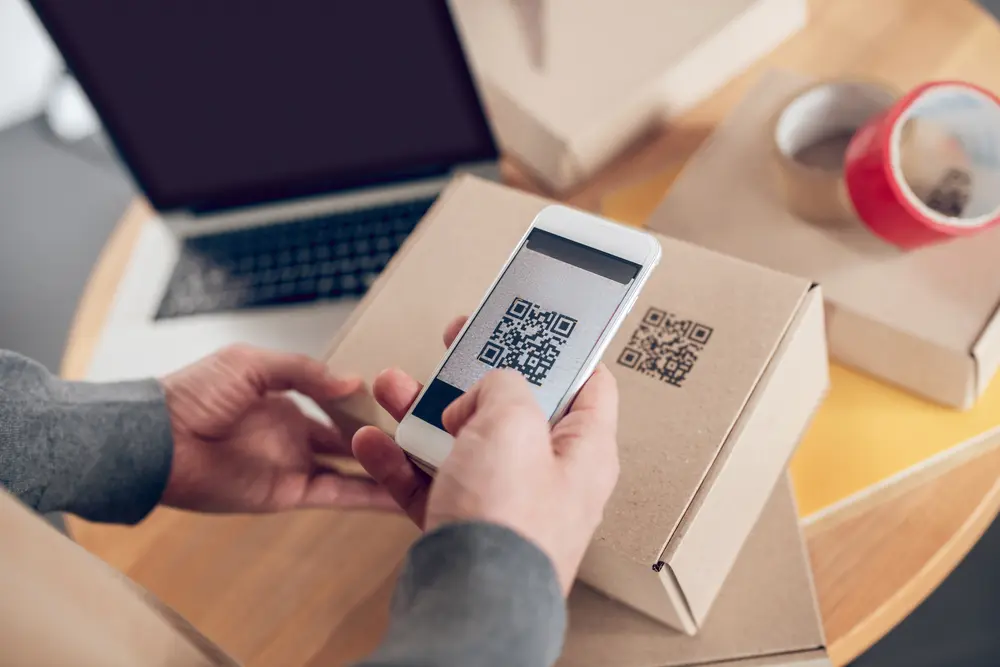 Customers can scan the code and be taken directly to your shop to see what other products you have to offer.
You can include a text on the box saying:
"We are having Flat 20 % Off, Wanna Check Out? Scan Below!!"
But this may become a bit costlier as you have to order custom-printed shipping boxes but it will be worth according to my opinion.
Related Articles:
How To Find People, Sellers and Shops On Etsy (Easy Trick!)
22 Best Digital Products To Sell On Etsy (Real Examples!!)
How Much Can You Make Selling Art On Etsy (Exposed!!)
How To List a Digital Download On Etsy (Step By Step!)
How Does A Customer Scan And Use A QR Code?
Using a QR code is simple!
All your customers need is a smartphone camera and an app that can scan the code.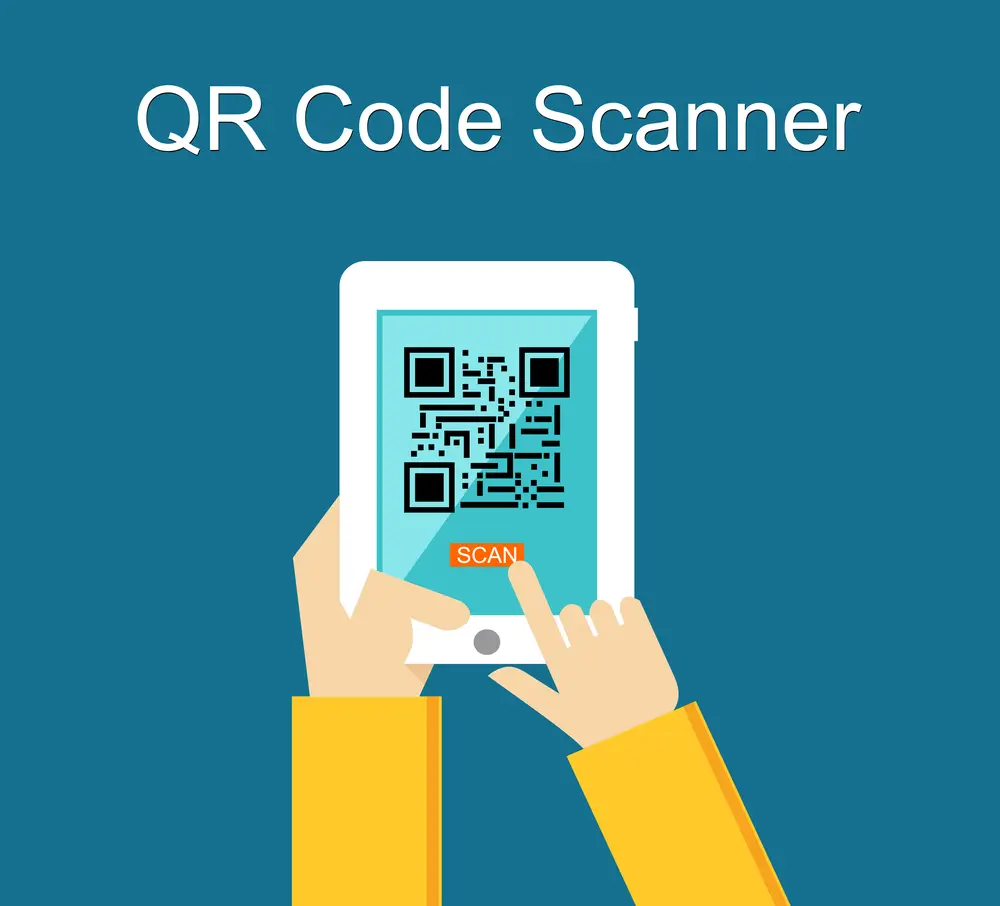 Once they have these two things, it's just a matter of pointing your phone at the QR code, allowing it to focus on the image, and then using the app to process it.
Depending on what type of content is encoded in the QR code, they can be taken directly to an Etsy shop page or even a social media page without having to type in any web addresses!
How To Make a QR Code For Etsy Shop
The easiest way to create a QR code for your Etsy store is by using canva, the only drawback is that you can only create URL QR codes with this method.
This means you can only embed your Etsy shop, social media, and website URL in the Qr code.
But I guess that is enough for now, however, if you want to know how to create an advanced QR code you can read our guide here.
Step 1: Create a Blank Canvas In Canva
So the first step is to create a Blank canvas inside canva and that can be done by visiting canva.com, logging into your account, and clicking on the "Create a Design" button from the top right corner of the screen.
Now you can either choose from pre-defined templates or create your own using the custom size option.
The first step is to open the canva design you want to add the QR code in. You can create a new design or open an existing one.
Step 2: Select More From The Left Sidebar
After you have created your blank canvas, look at the left sidebar, and click on the "More" option.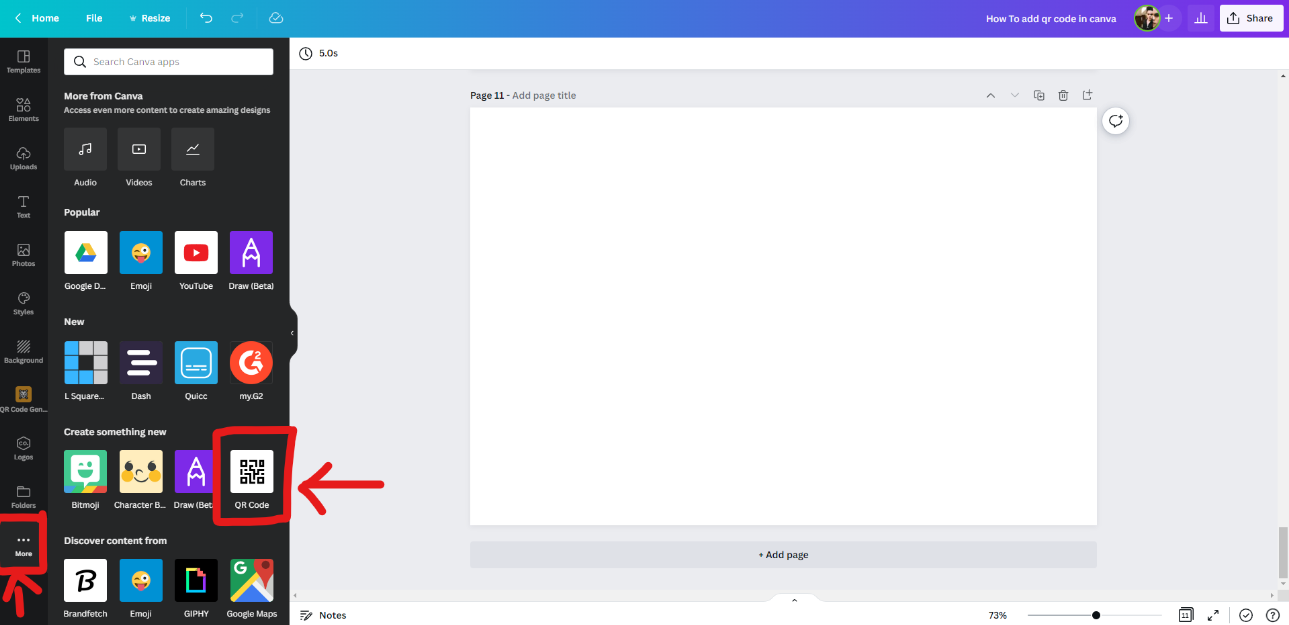 Step 3: Find the QR code Option
Inside more options, search for the QR code, you can use the search bar present at the top.
You will see an option saying Qr Code, with a mini Qr Code icon, click on that.
Step 4: Enter Your URL
It will now ask you for a website URL that will be embedded inside your QR code.
Now enter your URL and the URL could be of an Etsy store, an Etsy listing, a personal website, or your social media profile, wherever you want your customers to redirect.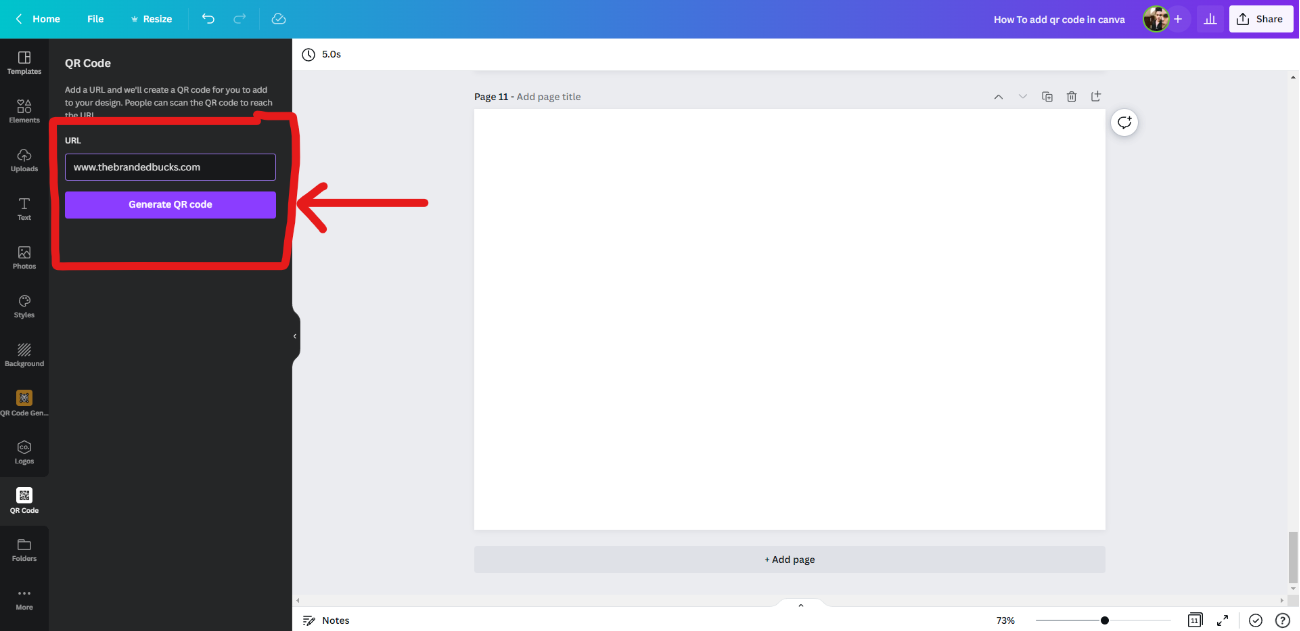 Your QR Code is now generated, just place it anywhere on your design.
If anyone scans this QR code using their phone they will be redirected to the URL that you have entered.
Step 5: Add Additional Elements (Optional)
If you want to print this QR code, you can make it more engaging using text, elements, etc
For eg. I have added an element saying "Scan Here"
Step 6: Download & Print
Now all you have to do is to download your QR code and print it out.
To download your QR code, click on the "Share" button from the top right corner, then click on the "Download" button.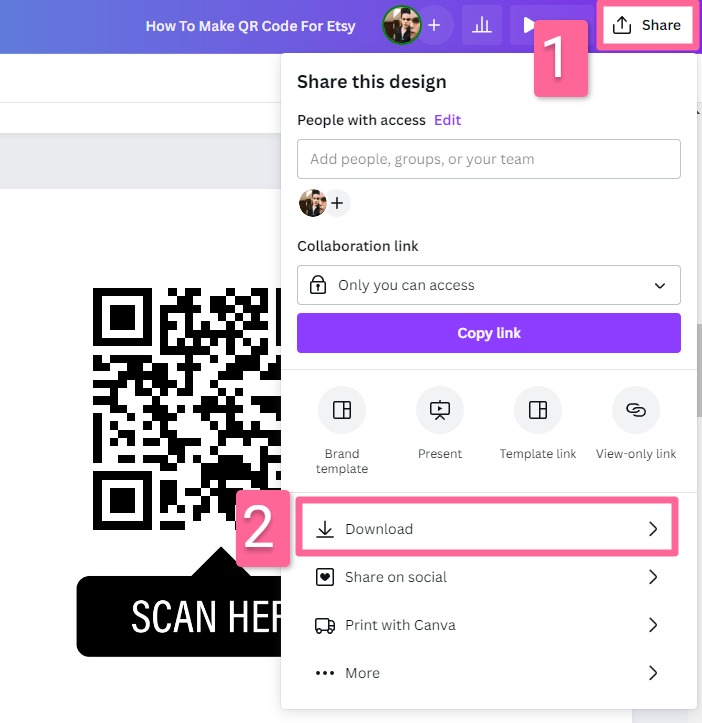 Now select the File Type, PDF is recommended for printing purposes.
And finally, click on the blue "Download" to start your download.
Now you can print your QR code either at home or from a commercial printer.
You can even order prints from canva directly.
Read our in-depth guide on how to print in canva here.
Making Etsy Shop QR Code Using Chrome Extension
Yes, you can create a simple QR code for your Etsy shop using a free Chrome extension too.
Let me
First, open Chrome and go to the Chrome web store. Search for "QR code" in the search bar and browse the options.
Now, a lot of QR extensions will come up, I like the QR Code Generator – it's easy to use.
Click on the extension that you love and then click "Add to Chrome" and it'll install right away.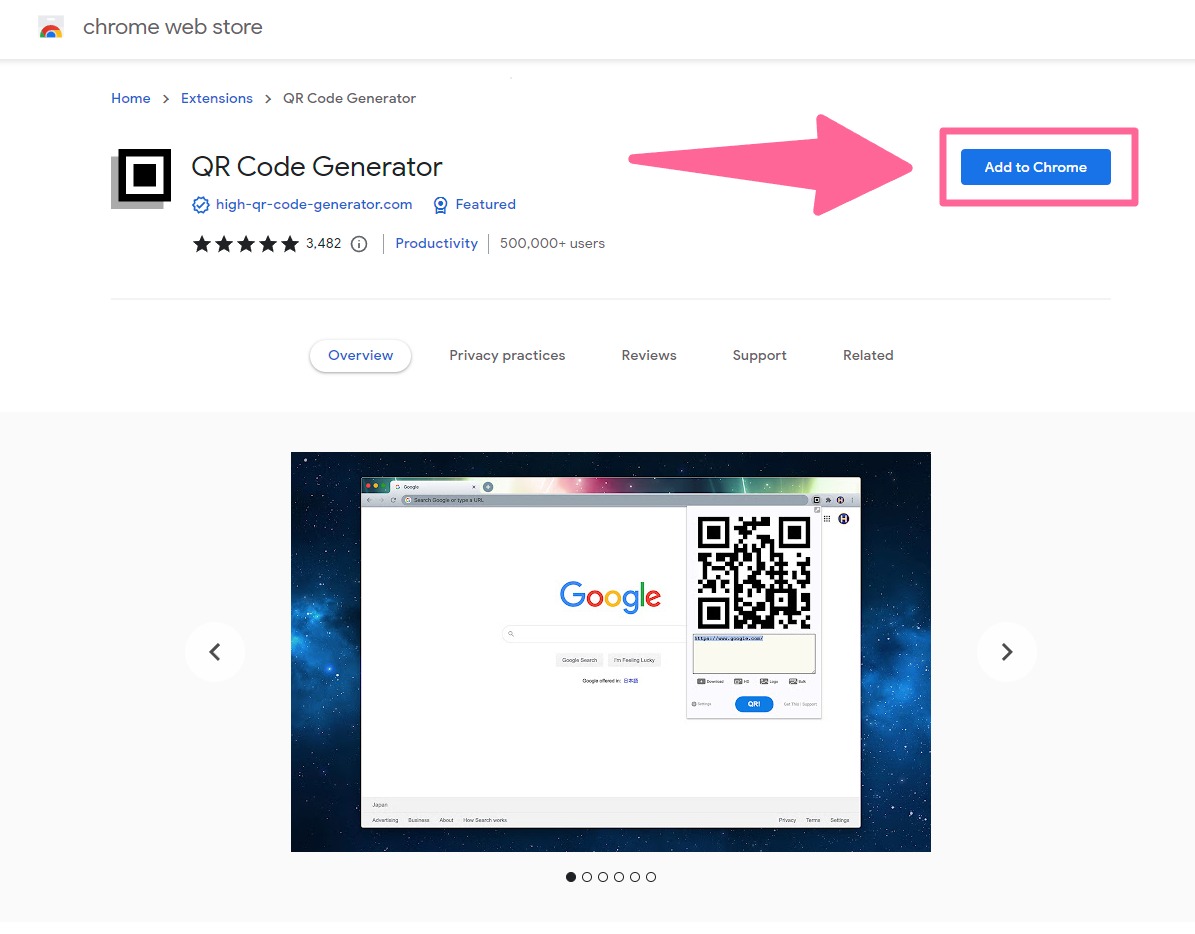 Then click the extensions icon in the top right corner and pin the QR icon to your toolbar for quick access.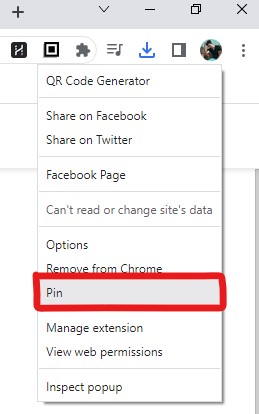 When you're on a site you want to generate a code for, click the QR icon to open the generator box.
It'll automatically load the URL, but double-check it's the exact link you want – delete any extra tracking stuff.
Click "download" when the URL looks good. Then open the file from downloads, right-click the code, and save it to have the image on your computer.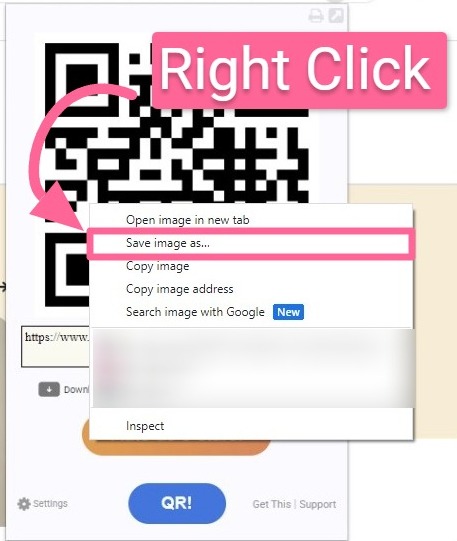 Before using it, test the code to make sure it goes to the right place.
It takes a couple of tries to get the hang of it, but extensions make QR code creation super fast!
Etsy QR Code Generator Website
Well, there are many free QR code generator websites too, and using them you can easily generate QR codes for your Etsy store.
Steps to follow:
First, find a free QR generator site. If you do a simple Google search, you'll find many.
I used the web version of the QR extension we have used above.
Next, put the URL you want the code to link to in the box. As you type, it'll automatically create the QR code.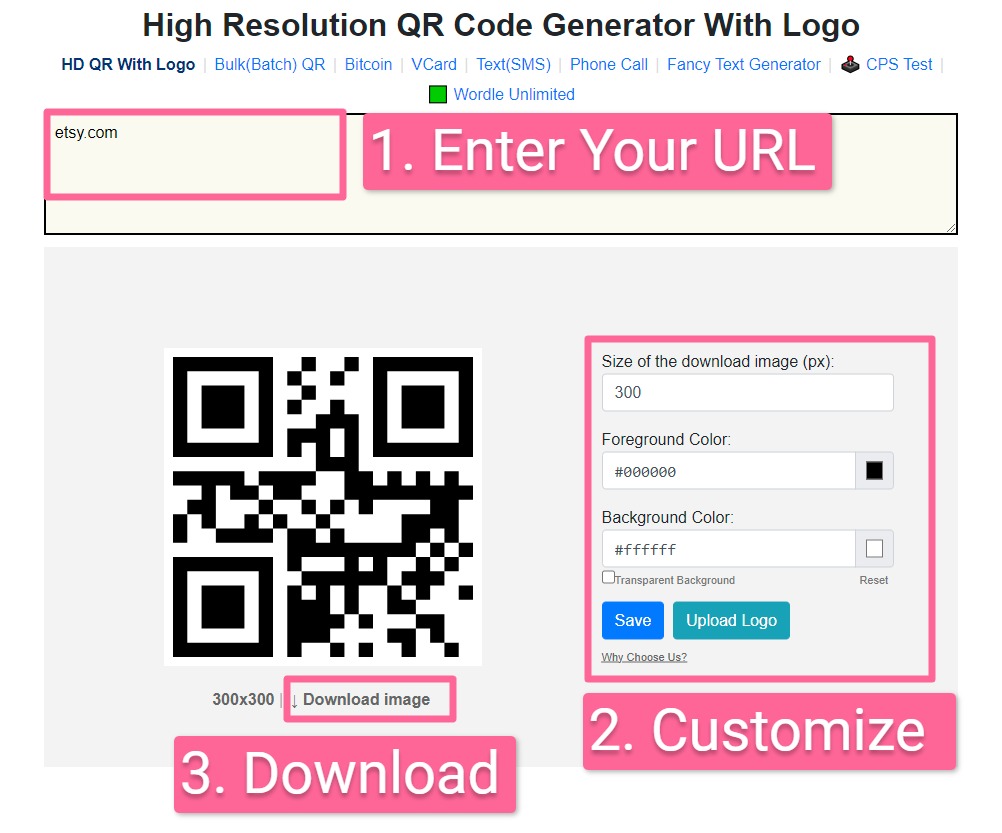 You can even customize the QR code size, foreground, and background colors according to your needs.
You can also add your own logo to the QR if you want.
Once you are happy with the QR code, click on "Download" to download the QR code in your device.
Before sharing the code, I suggest you scan it with your phone to double-check it works and takes you to the right place.
Final Words
In conclusion, you now know how to make a QR code for your Etsy shop in the easiest way possible.
With this knowledge, you can easily create a custom QR code for your shop and share it with potential customers.
Creating a QR code is surprisingly simple but can be incredibly powerful when it comes to marketing your Etsy store.
Hey there! I'm Rohit Lohia, a passionate SEO enthusiast and the proud founder of Branded Bucks. I'm all about helping small business owners achieve success online through my blog. Join me on this exciting journey as we explore ways to make money online and build a thriving digital presence.